Governance, Risk and Compliance (GRC) Consulting Services
Our value proposition is based on next-generation governance, risk and compliance (GRC) solutiosn to drive growth through transformative business value. You will be able to  seamlessly integrate domain-specific technologies such as advanced risk modeling and governance with business intelligence and advanced analytics. The results offer business the potential for enhanced profitability and competitive advantages over industry peers.
Make Data Governance Part of the Operations
With Data Ninjas's GRC solutions, you will be able to identify opportunities and threats
Quickly understand the trade-offs and constrains
Build a comprehensive catalog of all the data assets especially focused on PII, SPI and Intellectual property data
Risk mitigation won't be a one time activity but rather fully embedded in the operational mindset of the organization
IT & Business Stakeholders can keep data secure, simplify policies and achieve compliance without having to deal with incessant pressure to please everyone all the time.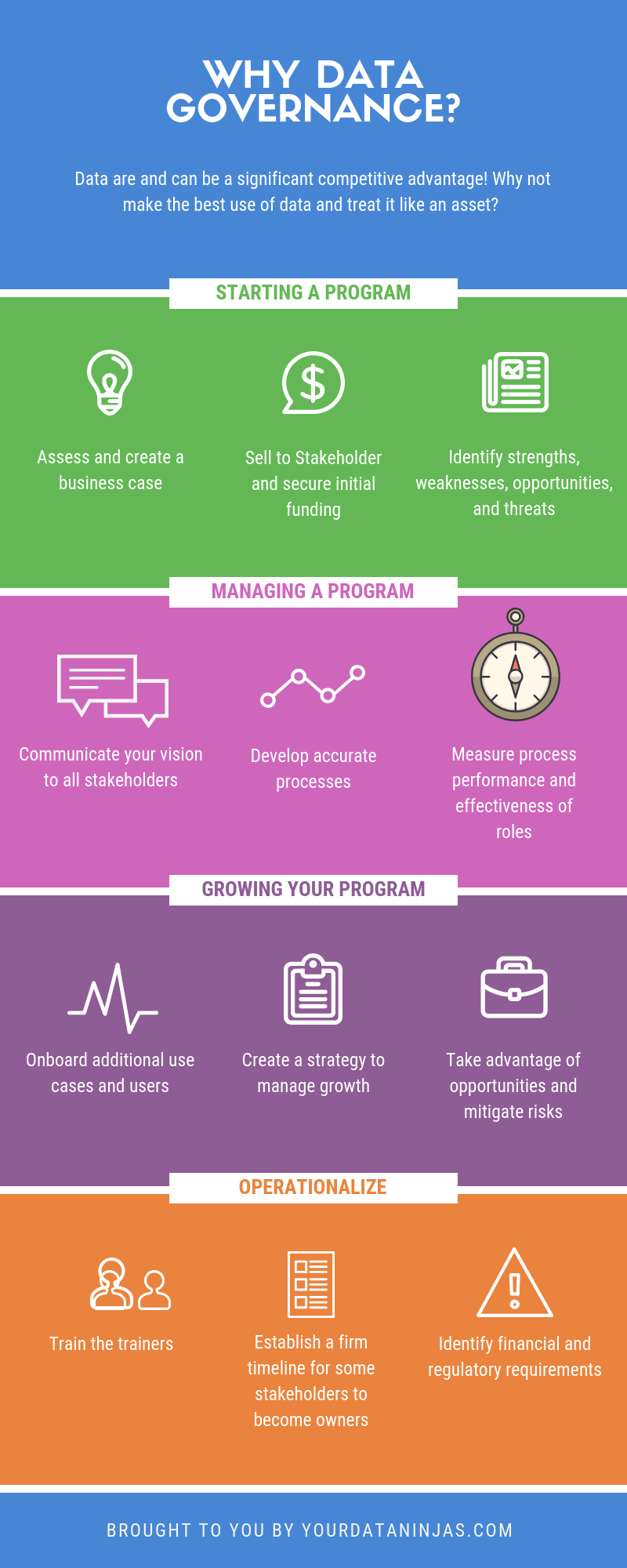 Ready. Set. Start!
Your GRC Consultants are just a few clicks away!